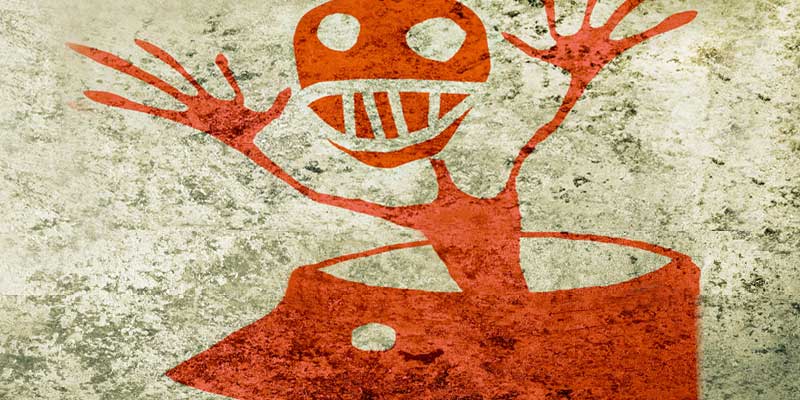 I have been rereading In Search of the Miraculous, PD Ouspensky's seminal work on the teachings of GI Gurdjieff, and today I found myself especially drawn to a section in the book where he recounts Gurdjieff's views about conscience:
Conscience is a state in which a man feels all at once everything that he in general feels, or can feel. And as everyone has within him thousands of contradictory feelings which vary from a deeply hidden realization of his own nothingness and fears of all kinds to the most stupid kind of self-conceit, self-confidence, self-satisfaction, and self-praise, to feel all this together would not only be painful but literally unbearable.
If a man whose entire inner world is composed of contradictions were suddenly to feel all these contradictions simultaneously within himself, if he were to feel all at once that he loves everything he hates and hates everything he loves; that he lies when he tells the truth and that he tells the truth when he lies; and if he could feel the shame and horror of it all, this would be the state which is called 'conscience.'
While reading this passage, I remembered what I had heard 30 years earlier from someone in the Work (as it is called), who told a group of us drawn to Mr. Gurdjieff's ideas that we should never believe any of them unless we had verified their truthfulness through our own experiences.
Last Sunday, I was given the opportunity to feel the "shame and horror" of what I am certain was an experience of true conscience, when I had a front-row seat to the theater of my many inner contradictions. I was out to dinner with a kind, solicitous man I had dated a few times, and I very much wanted there to be the possibility of an enduring companionship. We had a good deal in common, I told myself — lonely childhoods that instilled in each of us an abiding need for solitude and self-sufficiency; a deep love of animals, especially dogs; a naive insistence that, above all, people should be honest; and a genuine tenderheartedness towards those brethren among us who are suffering.
As we ate our paella marinara and drank our Blue Moon beer, I listened attentively to him describe a movie he had seen, and gradually I found myself feigning interest in what he had to say. More and more anxious to leave, I was soon taken over by a dreadful irritation in search of release. Unable to escape from the discomfort, I looked inward, with not a little pain, as someone deeply cruel replaced the more tenderhearted one in me and began to launch a (mercifully) silent attack on his clothes, his cologne, his voice, his mannerisms, and on.
Once home, and then throughout the week, I experienced the kind of remorse that I am convinced can come only from those moments in which we are made to stare unflinchingly at the machinations of our disunited selves. The hope is that someone more whole will one day emerge from this container of broken bone and scarlet blood I call "I."