I like to be in America! ♫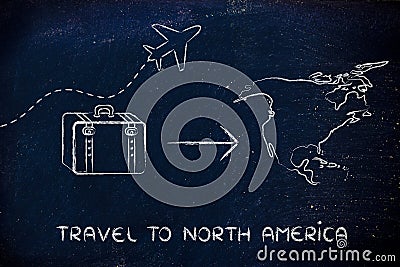 Yesterday, I visited the woman who colors and cuts my hair. I can't remember how it came to pass that I told her I was Jewish, but as soon as I did our wheels screeched on the asphalt and the conversation came to a halt. "What's Jewish?" she wanted to know. I thought she was kidding.
"What do you mean?" I asked, incredulous.
"I don't know what Jewish is," she said. "Growing up, I remember hearing that, if you were Jewish, they would let you come to America." She's from Africa, and she has been in this country for many years.
There was such innocence to her questioning that I couldn't be offended, though her ignorance reflects "the world's longest hatred" and holds within it a certain dominant and persistent strand of antisemitism: Jews, the racist stereotype suggests, are unfathomable "others" who, because of their great, hoarded wealth, will have the doors flung wide for them wherever in the world they wish to go. Even that mythic place called America will roll out the red carpet for them.
I didn't tell her about the time in America when I ran from boys who were screaming, "Go back where you came from, you dirty Jew" as they pelted me with rocks. Or the time a high school German teacher asked me to recite Rudolph's reindeer, and, when I came up short, said in front of 25 snickering children, "Just because you're Jewish doesn't mean you shouldn't know their names." Or the time I was alone in a diner and two young men spotted the tiniest Star of David around my neck, chased me into the parking lot, shouted taunts at me, and tailgated me on the freeway until I managed to lose them. Or the times our heat and electricity were shut off because my mother couldn't pay the bill. Or the times we awoke to find an empty driveway because someone had come to repossess her car in the middle of the night.
Each year since I started Ruminationville, I have made an inner commitment to reflect on the 12 months leading up to its birthday on January 14, when this year on that day the earth will have completed 5 or so orbits around the sun.
At times, especially over the past few weeks, I have found myself wondering what would happen if the site simply disappeared, signed off, said sayonara. Maybe fewer than a handful of you would miss my blog for a very little while, but before long it would be as though it, and I, never existed. This is not an unbearable thought, though, since, try as most of us might to deny how little we matter in the scheme of things, the naked truth is that we matter little in the scheme of things.
Yet I deeply believe there is a purpose to every life on this fragile planet — both on an individual and at a collective level — and I somehow feel that, were I to go dark, I would not have finished fulfilling a piece of my part. Still, I find myself becoming restless here and wanting to try something new, learn something new, be someone new.
On this last point, I do not mean to suggest that I would wish to suddenly wake up a blue-eyed, blonde-haired 20-year-old with white, straight teeth. I mean that I wish for continued spiritual growth — evolution, if you will — and out of that maturing a change that, through me, shines itself brightly in this darkening world.
This year, I find myself wanting to light the menorah of my ancestors — my parents, my grandparents, my great-grandparents, and all those who came before them. Always I have felt compelled to participate in Christmas festivities because not doing so meant feeling even more of an outsider in a world that, by and large, does not welcome its Jews into the fold. Tonight, as I light the first candle of Chanukah, I will think of my forebears with reverence. And I will honor, too, the sacred Christ that resides within me, within us all.